The Shameless Giveaway Hop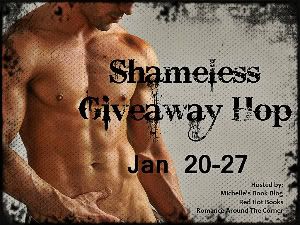 Do you like naughty books? I'm going to hazard a guess that since you're here, the answer to that question is a resounding YES! In that case, welcome to the Shameless Giveaway Hop, hosted by Jen (Red Hot Books), Brie (Romance Around the Corner) & Michelle (Michelle's Book Blog).
The idea is for a bunch of people to give away books or book related prizes, so that's exactly what I'm going to do! To win your choice of my single-author backlist titles, simply use the Rafflecopter below to make your entries, then scroll down to see the list of other blogs on the hop. The more blogs you enter on, of course, the more chances you have of winning some awesome prizes!
a Rafflecopter giveaway